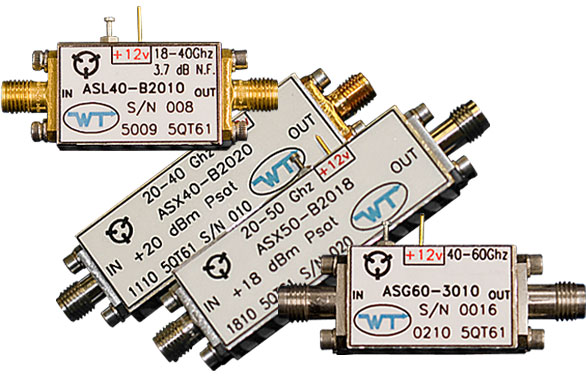 WT Quality Assurance
WT believes that top quality must be built into all of the products that we manufacture. Therefore, we take extreme care in maintaining a complete and detailed product assurance program. Our product quality is structured to and operates within the precepts of ISO 9001 and to MIL-STD-9858. This, in turn, allows us to meet the rigorous requirements generated by our customers in the military and commercial sectors. Internal procedures are used to relate all functions affecting quality, from initial design through final acceptance. These procedures detail the responsibilities and functions necessary to maintain effective controls and to provide a means for evaluating quality disciplines during all phases of a job's performance.
Quality requirements and characteristics are highlighted and adequate plans are implemented to ensure the incorporation of all aspects pertaining to overall product quality. Quality assurance activities will be coordinated with engineering, manufacturing, and procurement during all phases of an order to ensure the transmittal of complete quality information to all manufacturing centers and inspection stations in a manner consistent with schedule requirements.
WT is responsible for the quality of all purchased items. Procurement sources are selected and approved based upon the supplier's quality records. Approved sources are required to maintain a quality control program that is commensurate with the requirements of the items being purchased and in compliance with the contract.
Copies of WT's Quality Manual and Workmanship Standard, that define the methods used for both quality and process control, are available upon request.
Test Equipment
WT maintains a complete inventory of the latest state-of-the-art mechanical, electrical, and manufacturing test equipment. Equipment calibration and maintenance is regularly performed and is traceable to the requirements of MIL-STD-45662.
Quality Process
MICROWAVE DESIGN SIMULATION
3D MECHANICAL DESIGN SOFTWARE
VNA WORK STATION EVALUATION
ASSEMBLY CLEAN ROOM FACILITY
STATE OF THE ART TEST LAB
HP / AGILENT / ANRITSU TEST STATIONS
ISO 9001 & MIL STD 9858 PROCESS & PROCEDURES
ESS Screening
WRIGHT TECHNOLOGIES, Inc. offers:
BURN IN MIL STD 883, METHOD 1015 TEST CONDITION B
THERMAL CYCLING MIL STD 883, METHOD 1010, TEST CONDION B
WRIGHT TECHNOLOGIES, Inc. provides MIL hardened hardware to both military and commercial customers. We rely on years of experience & industry know-how to continually support OEM & Military Prime Contractors.